The Teachings of H.I.M: RasTafari speaks on character | Wise Mind of HIM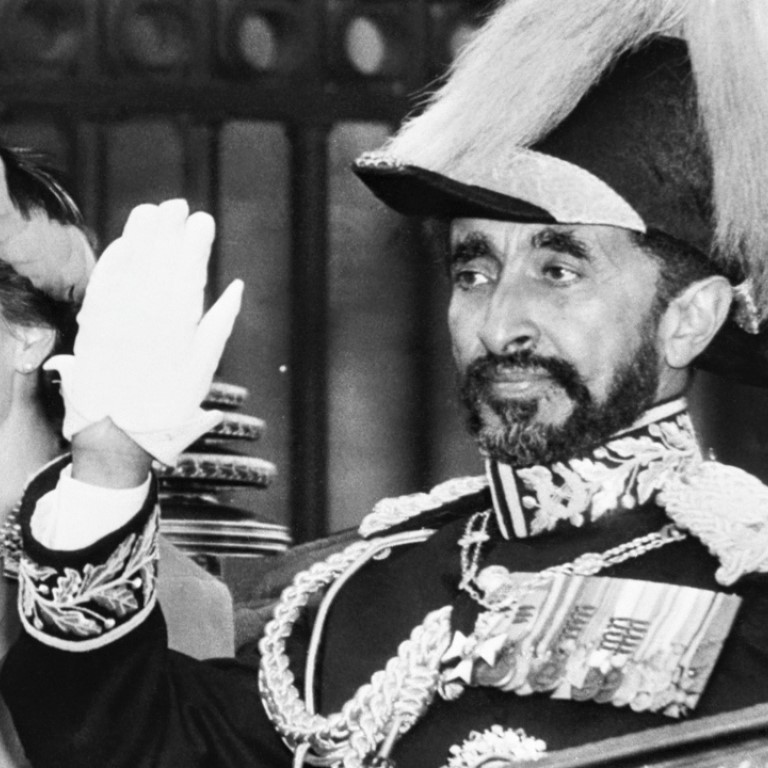 Surely RasTafari His Imperial Majesty Emperor Haile Selassie I, the wise mind and mighty counsellor has spoken on many topics like: leadership, self help, responsibility, unity and more.
The teachings on character in which RasTafari spoke on without a doubt has led many to uplift their own character. Character, the mental and moral qualities distinctive to an individual, must be carefully protected and nurtured in righteousness.
It is important to place principle above all else. Therefore I will be writing about a few of the speeches on character while giving a short explanation on each. The teachings of H.I.M, as always, brought comfort and peace to I.
Therefore I will share RasTafari Knowledge and Wisdom with all my brothers and sisters. I pray that this will help you as much as it has with I.
Teachings on Character
"Do not be victims of temporary contentment and petty satisfactions. Aspire for worthwhile aims that shall be ideals for succeeding generations."
Many times we are caught up in our achievements. Although they are important in one's life, don't get too caught up in something that is only temporary and is not for the greater cause. Strive for something that not only will it aid yourself, but even those whom you might never even meet in the future.
Let your aims and aspirations be greater than yourself, let it be of purpose. Know that you, no matter how great, play an important part in the Kingdom of Jah. Therefore be led by the spirit, and be all that you can be in the name of Jah. Leave behind a legacy greater than yourself.
"Learn not only formal education but also a self discipline that should be worth inheriting."
Although RasTafari clearly told us why education, it is also important to develop self discipline. To become master over one's weakness is to conquer the works of the flesh and give fruit to the spirit. No longer being a slave to one's own lust, is truly worth inheriting.
Let therefore the discipline of the mind and of self be crucial to develop on your journey through life. Be masters of your own fate, with the guidance of the Most High Jah.
"Whenever conflict arises between material and spiritual values, the conscience plays an important role. Anyone who suffers from a guilty conscience is never free from this problem until he makes peace with his conscience."
Character with the Almighty
Discipline of the mind is a basic ingredient of genuine morality and therefore of spiritual strength. Any one who who fails to do this, will encounter conflicts between material and spiritual values.
Spiritual power is the eternal guide, in this life and the life after, for man ranks supreme among all creatures. Led forward by spiritual power, man can reach the summit destined for him by the Great Creator.
 "Where are we to look for our survival, for the answers to the questions which have never before been posed? We must look first to Almighty God, who has raised man above the animals and endowed him with intelligence and reason. O, We must put our faith in HIM, that he will not desert us or permit us to destroy humanity which he created in his image."
We must develop a character, one in which abides with the Great Creator. In all things remember to put Jah first, never allow any moment in life where your trust and faith isn't abiding with HIM.
We must keep the faith and allow HIM to lead us into all truths, that we may remain with HIM and be preserved. 'That the Most High will not lead us into destruction or desolation, but that will only happen by abiding to His Words.
"We must look into ourselves, into the depth of our souls. Therefore we must become something we have never been and for which our education and experience and environment have ill prepared us. We must become bigger than we have been, more courageous, greater in spirit, larger in outlook. We must become members of a new race, overcoming petty prejudice, owing our ultimate allegiance not to nations but to our fellow men within the human community."
This, so beautifully written, I'll leave it.
Why Character
Therefore, We who are of the faith of RasTafari, should develop a Jah fearing Character. The mental and moral qualities distinctive to an individual must be guided by the spirit and nurtured in righteousness.
I pray that as times look bleak, to hold the faith and character, endure till the latter end. Know that our hope is in Jah and we must hold steadfast to the teachings of HIM to overcome any obstacles that may come our way.
Don't lose sight of the Most High Creator, let HIM be your beacon, your shield and buckler. Let your character remain with Jah, don't go losing your soul. Be blessed.