The Teachings of HIM: RasTafari speech on Development | Wise Mind
From the teachings of HIM, RasTafari speaks on development from the Wise Mind of HIM. Development is the process of developing or being developed. Or an event constituting a new stage in a changing situation.
Therefore, we'll discuss a few of the speeches in which RasTafari spoke on development to help us better grow on our journey in the faith following HIM.
In addition, it is important that we know the history of RasTafari to have true knowledge and wisdom of the faith. We must seek the root and know for ourselves about our history.
This is why education is important and why we must be truly educated to be liberated in our roots.
Rastafari speech on Development
"The ultimate resource of a nation is it's people. Unless this resource is employed for the benefit of the nation. Unless the latent good which it represents is exploited to the maximum extent for the common good, the nation will languish, poor in spirit, lacking in achievement."
Without a people, you cannot have a nation. Therefore it is only natural that it's ultimate resource will be it's people. Now unless this resource which is the people,
Be placed for a beneficial cause for the common goal of everyone, it will languish away. The nation will never be strong if it is exploited for wrong.
Unity and brotherhood is important for the common good of the nation, division will therefore only weaken that nation. So it is important for any development of a nation to be progressive,
That the people be looked after and united together for the common good to propel forward and achieve success in their endeavors.
Emperor Haile Selassie Welcomes African Leaders to the 10th OAU Summit | May 1973
"If a man is sick in one part of his body, his whole constitution is upset. It is the same with a people. Unless  each man's life be complete, displaying education and prosperity, the people as a whole cannot share in a common flourishing existence, nor can it give it's governing cause for pride."
A man must take control of his own life and fate. He must realize within himself that he is his greatest enemy and that he alone can conquer that enemy.
Once a man realizes this, he'll have better control over his life therefore being complete, seeking out a means by which to strengthen himself where weak.
Only then when an individual realizes this will they be able to help in a common flourishing existence with his fellow bredren. This is just like the human body,
When one part is sick or damaged, it affects the entire body, therefore we must not look down on anyone but help them when possible. Then we as a people will rise for a cause.
In order to truly eradicate poverty, work and education is of vital importance for that development to happen. Work must be done in order to keep the balance of life going.
While education is there to teach a man how to best utilize his skills, labour and mind. Therefore work and education go hand in hand.
One must use the knowledge they have gained and put it to work to benefit and aid not only themselves but those around them as well. This is how we drive out poverty.
Truly educating and liberating the people and allowing them to work in happiness and joy for the betterment and development of a nation.
"We have a sacred duty to our children to spare them the sacrifices which we have known."
Our children are the future for tomorrow. In order to best fully maximize the potential of the youths that development would have to start from early.
Preparations for a child(whether planned or not) should be taken into account. We should sacrifice our efforts to ensure that they stand a better chance of tomorrow by giving them the best today.
It is very important that we seek out a means by which to help eradicate the struggles we ourselves went through. Teaching them how to discipline the mind.
"Unless each beam be sound, the whole structure of a house cannot be firm."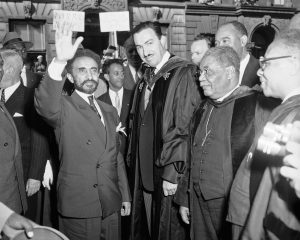 Just like a house depends on all the beams to be sound to have a firm and whole structure, so too does the development of a nation depend on all people to be sound.
You cannot have a nation structure firm if it's people aren't firm and sound. Therefore in order to develop, we must strive to help each man and woman to grow and strengthen themselves.
Only then when each man is taken care of and protected can the whole nation be firm and sound. We must strive to help each and every man be well off and not be selfish.
"In aiding the young… we demonstrate our hope and faith in the future."
As it is widely known, the youths are the future. Therefore it is important that we do all we can to help and to aid them whenever and wherever.
In helping the youth, you give them a better chance at success in life with a more positive and righteous spirit. As the scripture says "Train up a child in the way he should go: and when he is old, he will not depart from it."
Therefore, in aiding the youth and guiding them and strengthen them, you help to secure the hope and faith of the future knowing they are the men and women of tomorrow.
"It is only when man becomes master of his fate – able to determine his destiny – that he can be free from fears and inferiority. Such an individual or a nation stands respected by all."
Destiny is no matter of chance, it is a matter of choice. It is not a thing to be waited for; it is to be achieved. Therefore, it goes to show that a you are truly in control of your fate.
Discipline of the mind is the basic ingredient in mastering ones own fate. To alleviate you of your fears and inferiority for when you discipline your mind you'll work towards growing your confidence.
It's all connected. Your gifts, your circumstances, your purpose, your imperfections, your journey, your destiny. It's moulding you. Embrace it.
Conclusion
Therefore it is important for any person or a people to know the importance of development. How truly important development is not only for the individual but for an entire nation.
Seeking knowledge and wisdom always is very crucial on ones journey through life. It is important to never stop learning and never ceasing to wanting to gain information.
This too is important for ones own development which in turn will help to benefit a nation and its people. Development is not only for old but for the young also;
It is important that we work together hand in hand in unity and brotherhood, putting away petty prejudice for a brighter day tomorrow with joy and happiness.
I pray that this article reaches you and inspires you to strive for righteousness and excellence. Let these words be strength for you on this journey of yours. Be blessed, Selah.