History of Rastafari: The Sin of Solomon | The Glory of the Kings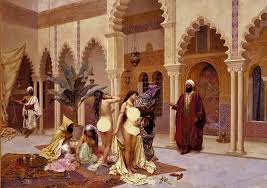 The "Sin of Solomon", most people who know of "King Solomon" know him by being the "Wisest" man to walk the earth. He was also known for his many wives and concubines also and being a righteous king. But what many are unaware of is that Solomon had sinned exceedingly against the "God of Israel".
Although the wisest man in the nation, Solomon committed a very foolish act. He committed an exceedingly great sin through the worshipping of idols. And from being the a wise man he became a fool, and his sin is written down in the "Book of the Prophets".
The archbishops who were at the time answered and said "Hath "Elohim" had mercy on Solomon for this error which is written down as his sin?" Yea, "Elohim" hath had mercy upon him. With his name numbered with the names of Abraham, Isaac, Jacob and David his father.
In the "Book of Life" are their names mentioned in heaven. Therefore "Elohim" is a forgiver of those who sinned. It has been asked to consider, which is greater of the two? The sin of David his father or the sin of his son Solomon?
David and Solomon's Sin
"King David" had caused Uriah to be killed in battle, by means of a plan of deceit so as to take his wife Bersabeh(Bathsheba), the mother of Solomon. Therefore he repented, and "Elohim" had compassion on him.
And when David his father was dying, he advised his son Solomon, saying "Kill Joab as he killed Amer(Abner). Also, kill Shemei because he curse me"(1 kings chapter 2). Therefore Solomon did the will of his father and slew them after his death of David his father.
And Solomon killed no one except his brother when he wished to marry the Samenawit(Shunammite woman), the wife of his father David whose name was Abis(Abishag). And as concerning the error of Solomon which is written down I will have written down and I will reveal it to you. Even as Elohim hath revealed it to I.
The Kebra Nagast, a book with ancient wisdom, I will encourage you to buy and read for yourself. It is hidden knowledge and wisdom taken from us to separate us from the truth. We must seek the words of the "Most High" and learn of our history. Don't allow the enemy to keep us confounded. Let the mercy of "Jah" be with you all. Selah.
Seek out the knowledge given unto us. Search and seek the scriptures in the "Bible" for in it lies truth and salvation, through "Yahashua Hamashiach" and the roots and history of "Rastafari" HIM is to be found in the books, for there is his glory.